Blue Phis On the Move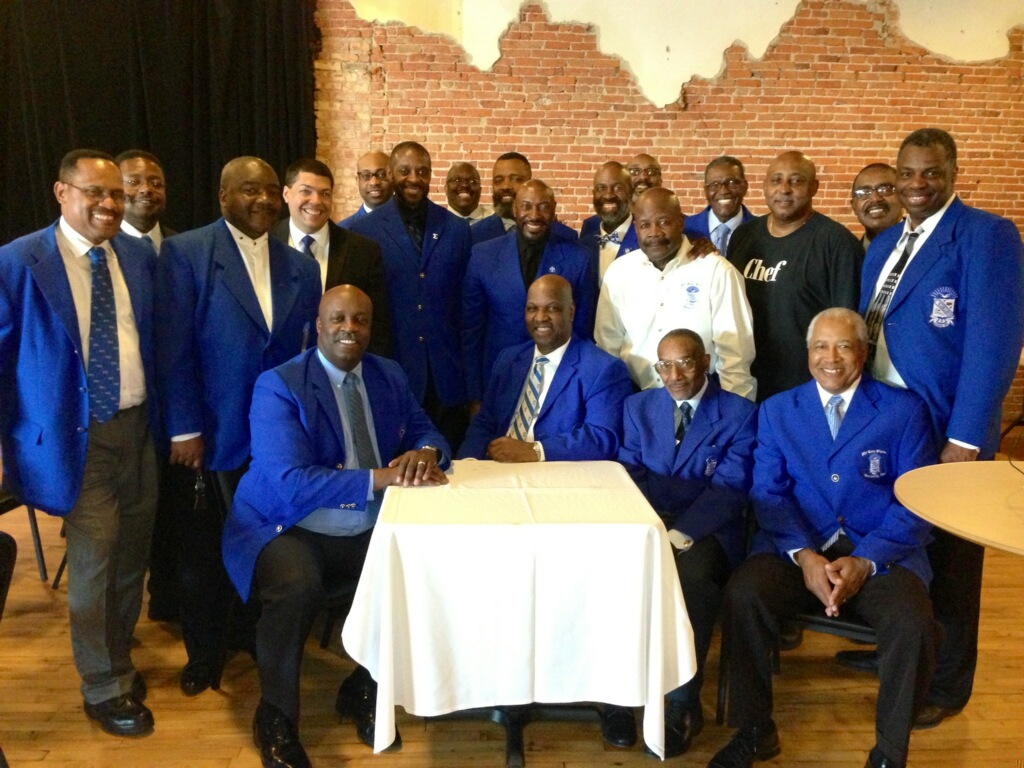 The Annual "Taste Of Sigma," Wine Tasting Benefit is the "signature event" of the year for Epsilon Tau Sigma Graduate Chapter, held in late Spring! This classy upscale event, boasts the best in Michigan wines for sampling, and "oh so delectable" hors' de ouvres prepared by our own international chef who is a Sigma man. The men of Sigma are always elegantly decked in royal blue official blazers, offsetting dark trousers and pure white gloves for the most intricately detailed service to our guests, greeks, and women of distinction; who are serenaded by the best in live local jazz & R&B music. Proceeds are donated to the PBS Scholarship fund, benefitting college bound and exist collegiates. (Photo taken Sunday, June 1, 2014)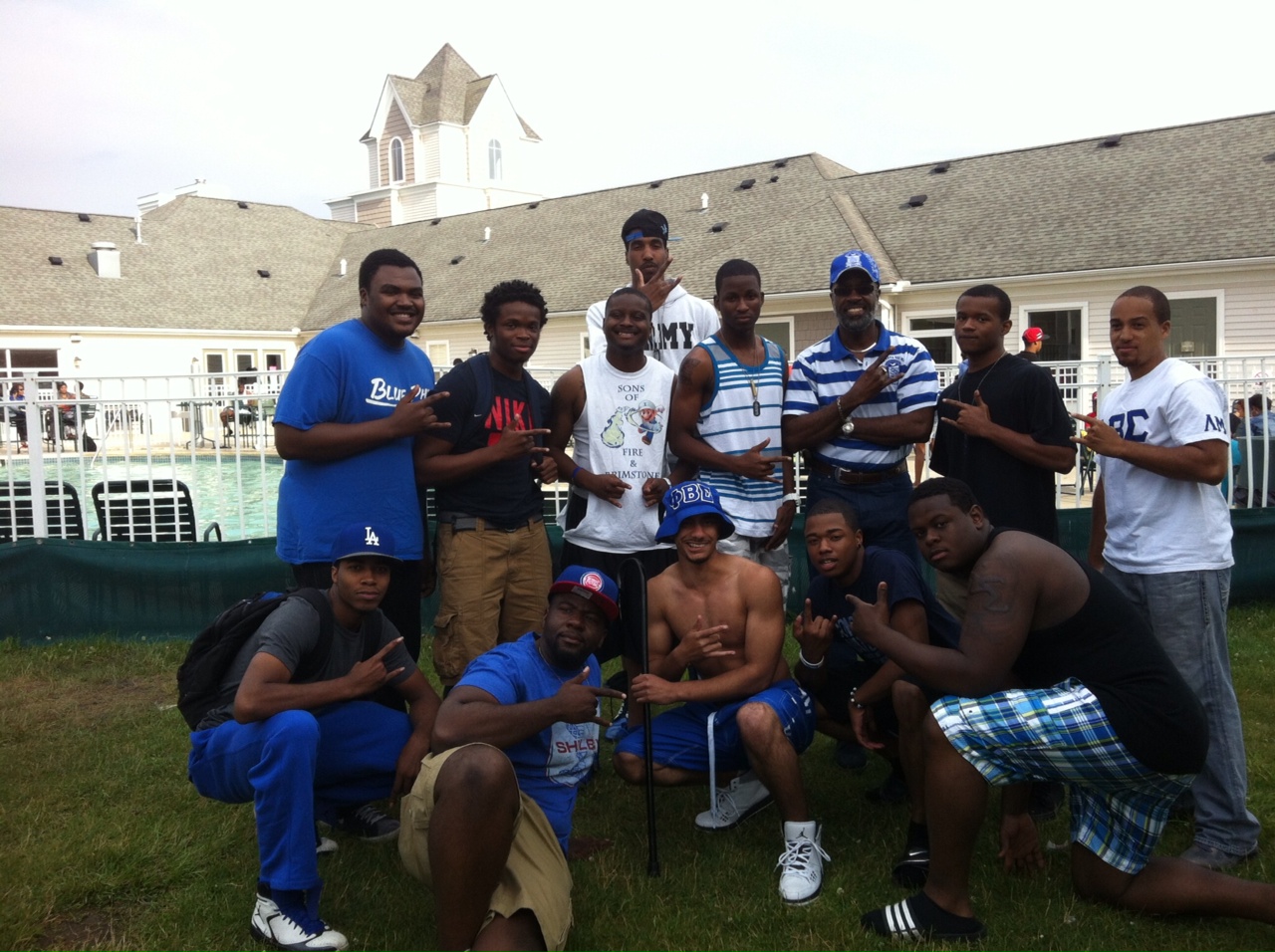 The Phi Beta Sigma undergraduate chapter of Delta Kappa (DK) at Michigan State University is a collective of young men committed to Blue Phi ideals and the standard of success that comes with those ideals. As sponsors of the undergraduate chapter, Epsilon Tau Sigma is committed to mentoring and support. Pictured are members of the undergraduate chapter, DK alumni and sponsoring graduate Blue Phis.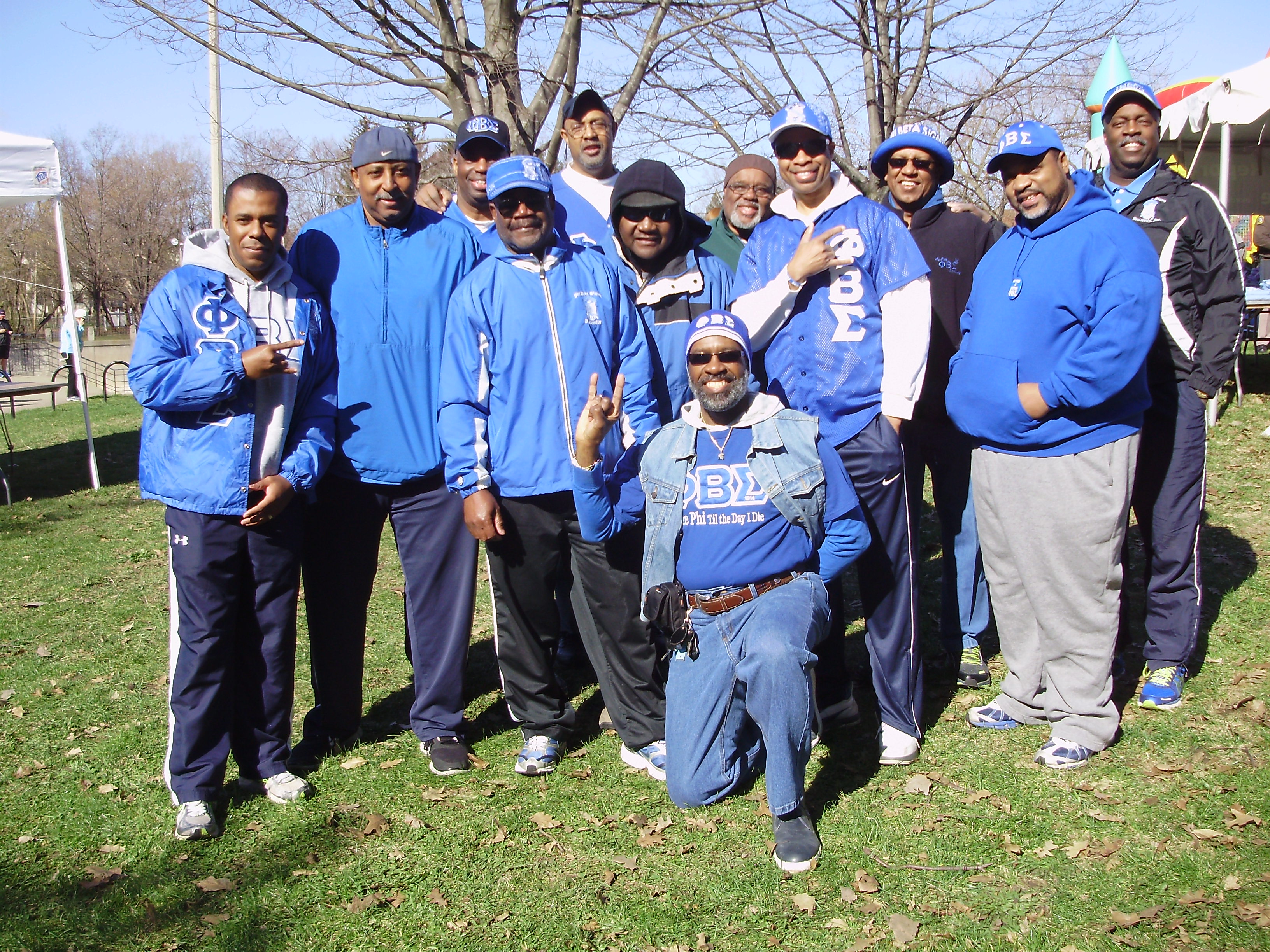 The March of Dimes Walk for a Cure on Saturday, April 26, 2014 is well represented by Epsilon Tau Sigma Chapter, in as much as Sigma Men are committed to living healthy lifestyles and the eradication of all incurable diseases. Phi Beta Sigma Fraternity, Inc. is a national sponsor of the American Cancer Society.
The National Phi Beta Sigma Centennial Celebration, which was held from July 16-20, 2014 in Washington DC. at the Wardman Park Marriott, was not only a time of reflection, but a time of renewed committments, restoration and revival! Over 8000 Sigmas converged in the downtown DC area to celebrate 100 years of Brotherhood, Scholarship and Service. PBS President elect, Alongside, celebrating with us, was our sisterhood, the Zeta Phi Beta Sorority, who National Boule was appropriately scheduled at the same time and in the same general location. The Honorable Jonathon Mason gave a rousing call to unity amongst the brotherhood, and Celebrities from various disciplines and occupations helped to celebrate the occasion. To mention a few, former President Bill Clinton, Rev. Al Sharpton, Rev. Cherlie Caesar, Rev. Bobbie Jones, and Frankie Beverly/Maze helped to make the Celebration a memorable one.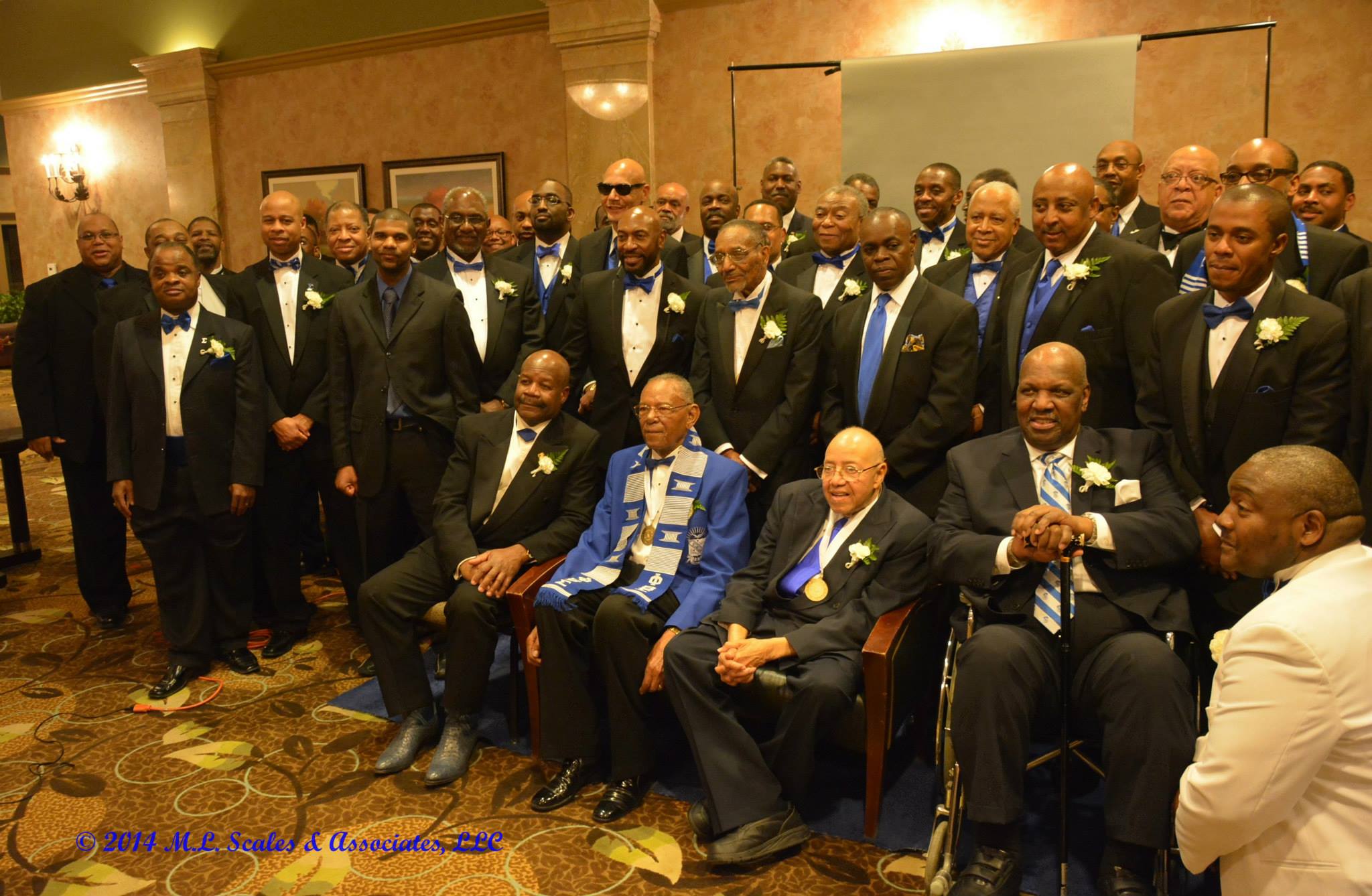 The Epsilon Tau Sigma Chapter hosts Centennial Ball on Saturday, January 18, 2014 at the Crowne Plaza Hotel in Lansing, Michigan.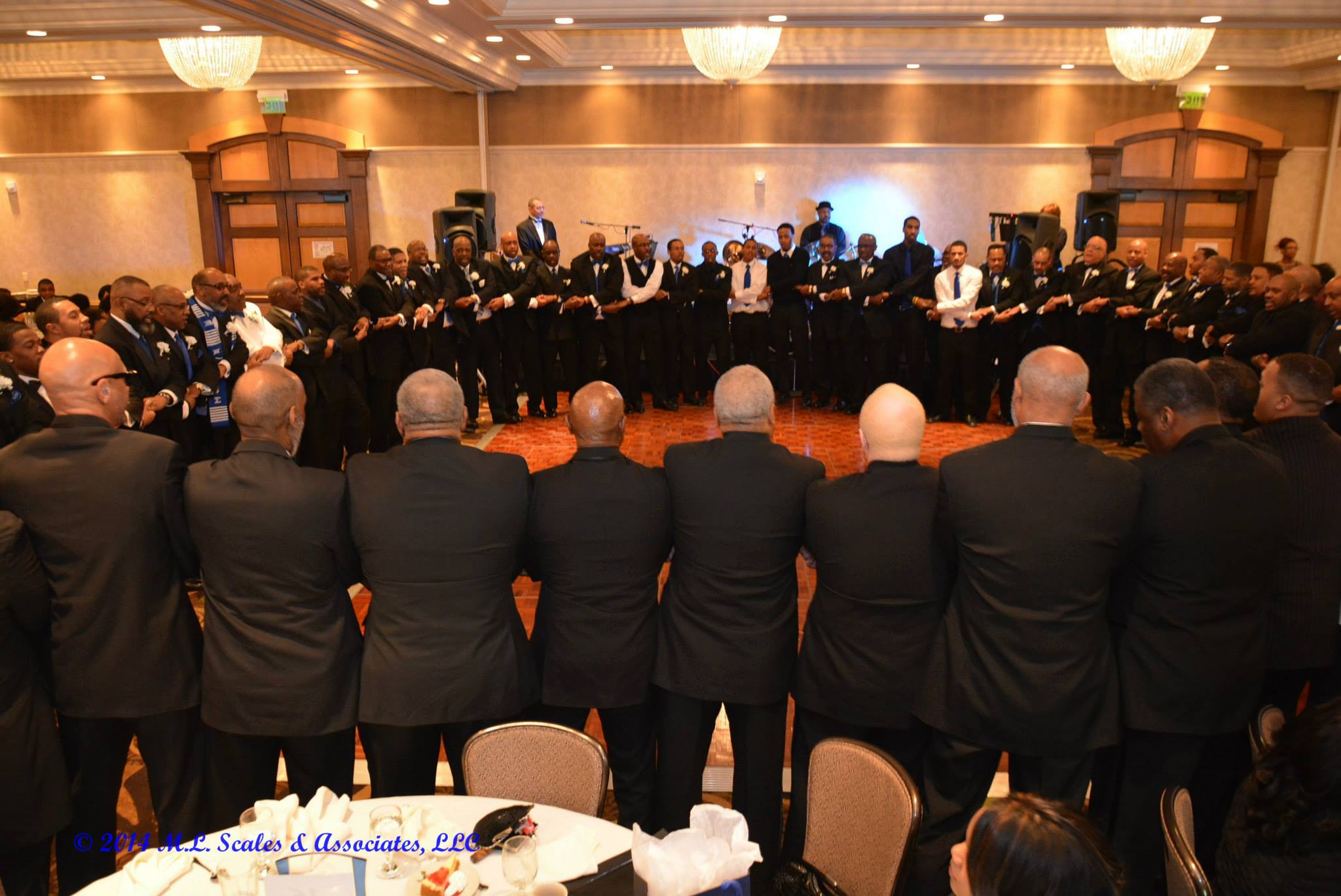 The Sigma Hymn, sung by approximately one hundred brothers, thundered throughout the ballroom....a jubilant melodious celebration of a 100 year vison for Brotherhood, Scholarship and Service to the world by PBS, which had come to be realized, and continues to speed onward.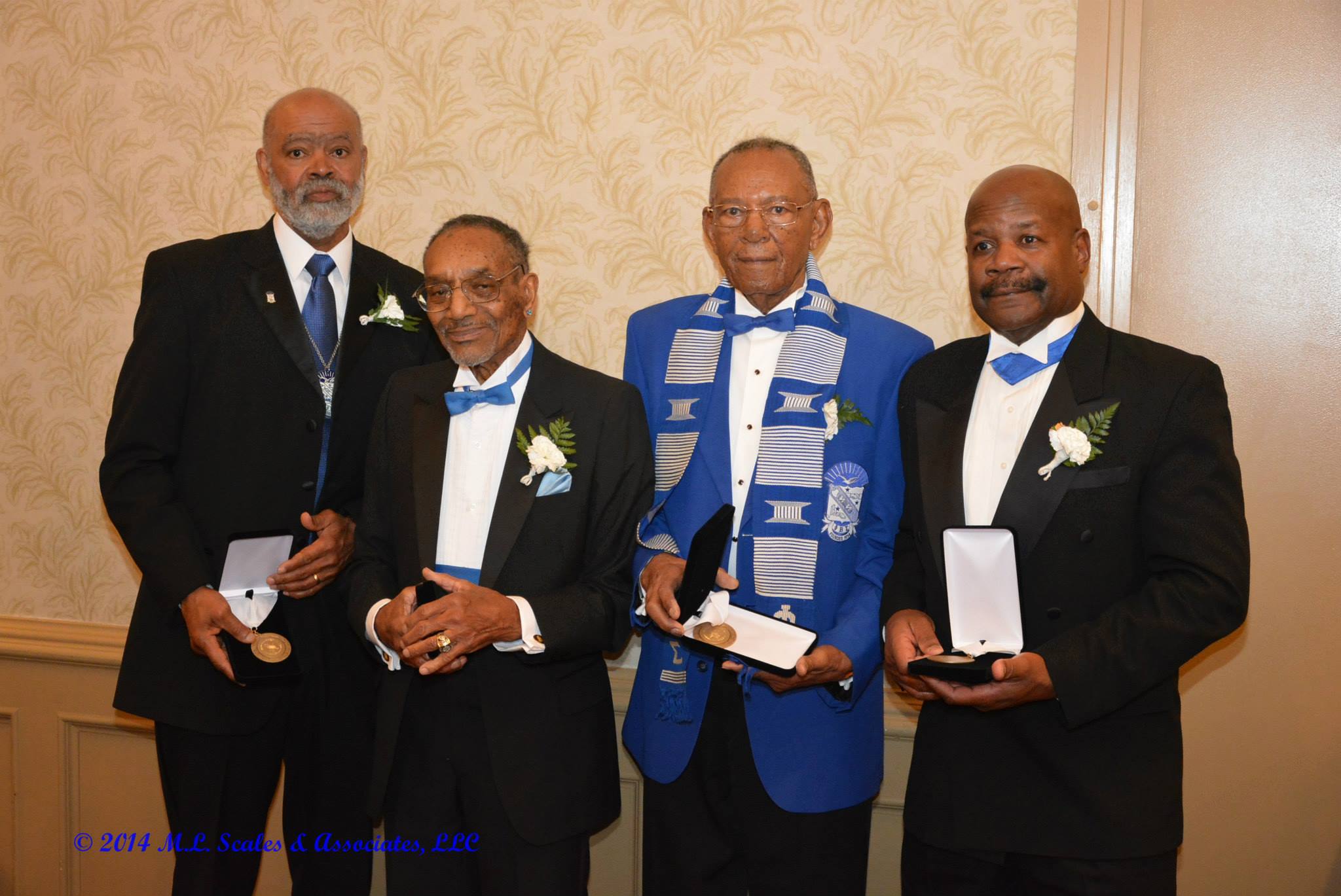 The shoulders upon which we stand are broad, powerful, and worthy of honor; as the brotherhood awards trailblazers and two of the chapter founders (left side) of Epsilon Tau Sigma Chapter for outstanding service to the community.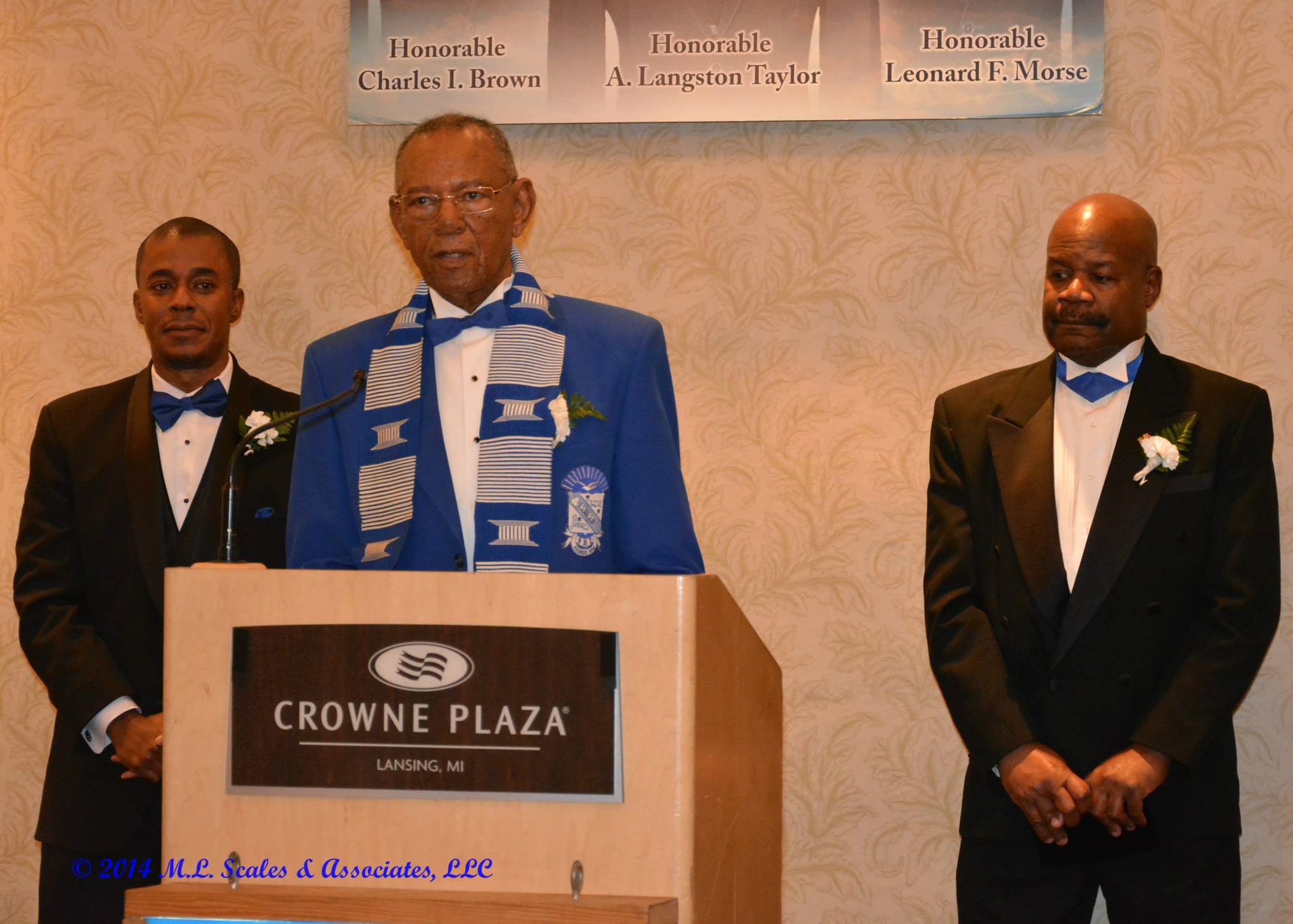 ETS Chapter founding member, Bro. James Angelo Tate shares his gratitude and offers strong words of wisdom and courage for those of us who stand upon his shoulders and other trailblazers honored that night at the Centennial Ball-Crowne Plaza, Lansing.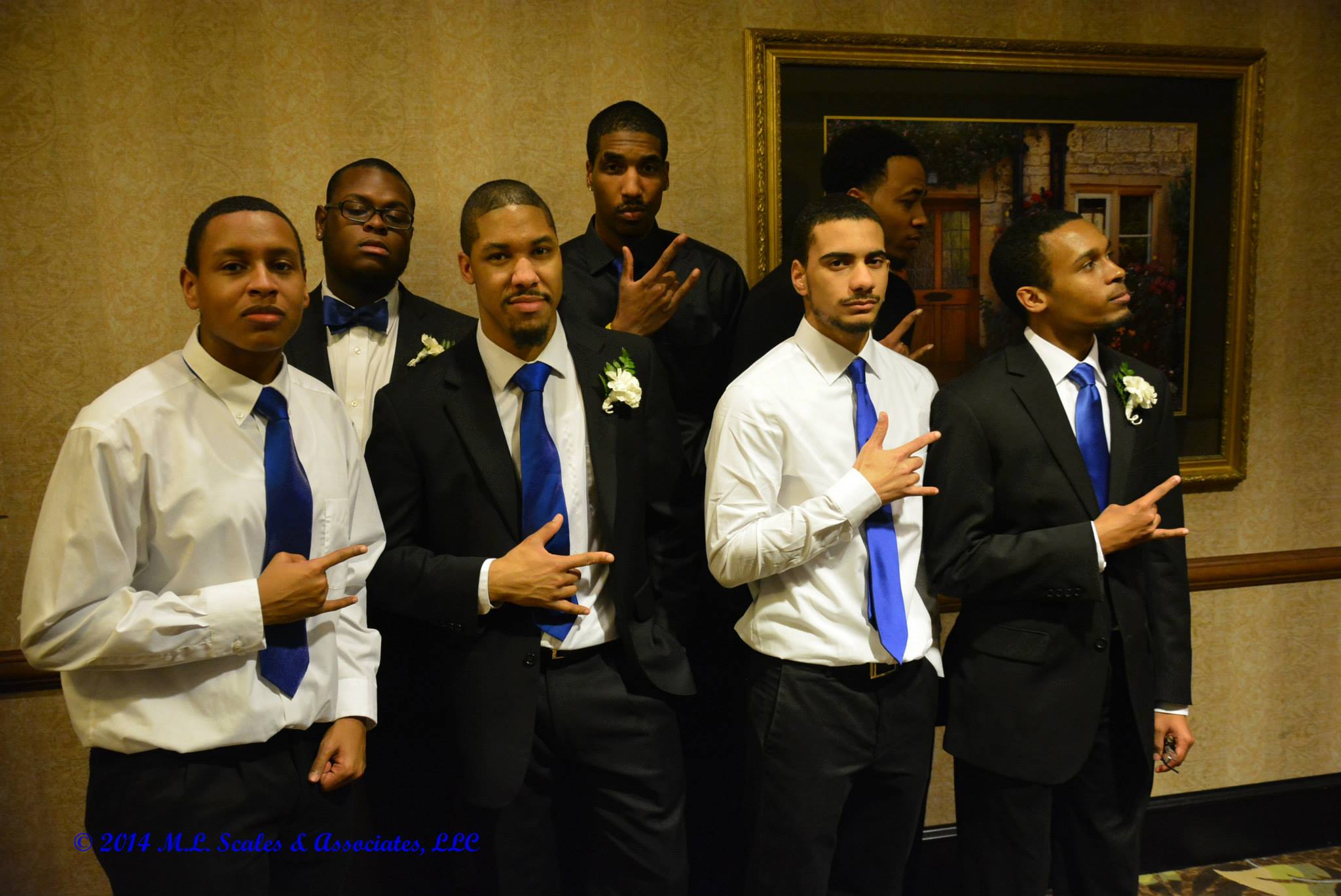 Delta Kappa Undergraduate Chapter-Michigan State University shares in the Centennial Ball festivities with ETS, and added that special ingredient that completed the legacy of Blue Phi: the Step Show!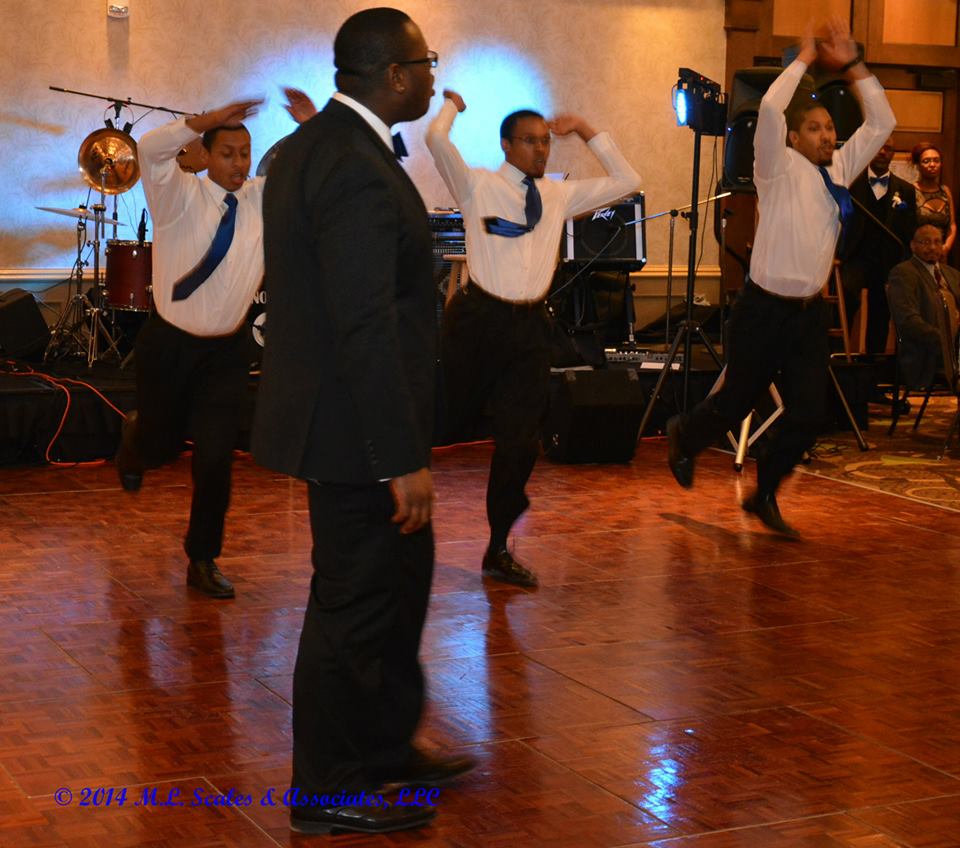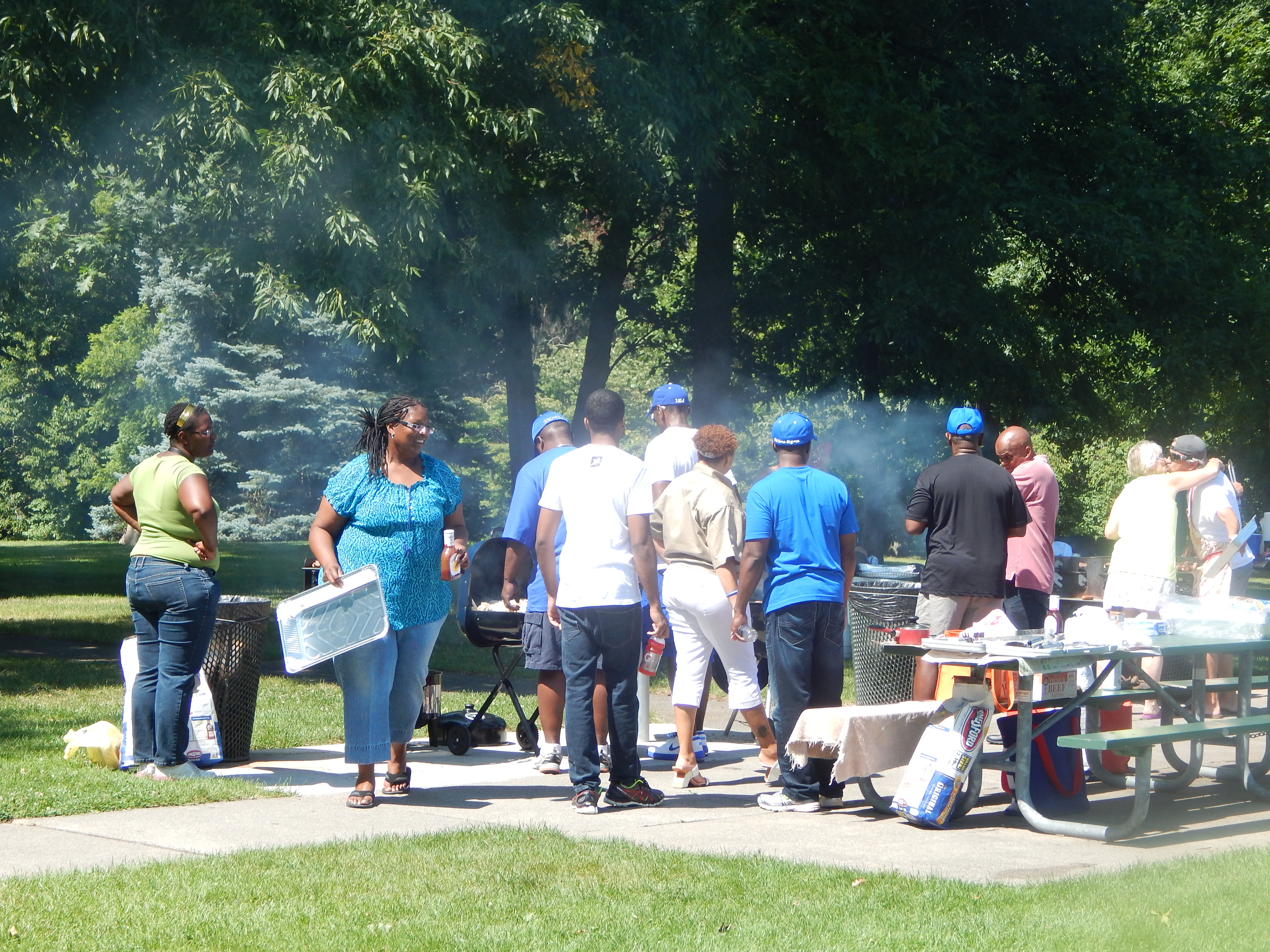 The Blue & White Picnic, Held on Saturday, August 23,2014 at Francis park was an opportunity for Blue Phis, Zetas, their families and friends to celebrate the close of the summer, renew some ties and reconnect with greek comrades.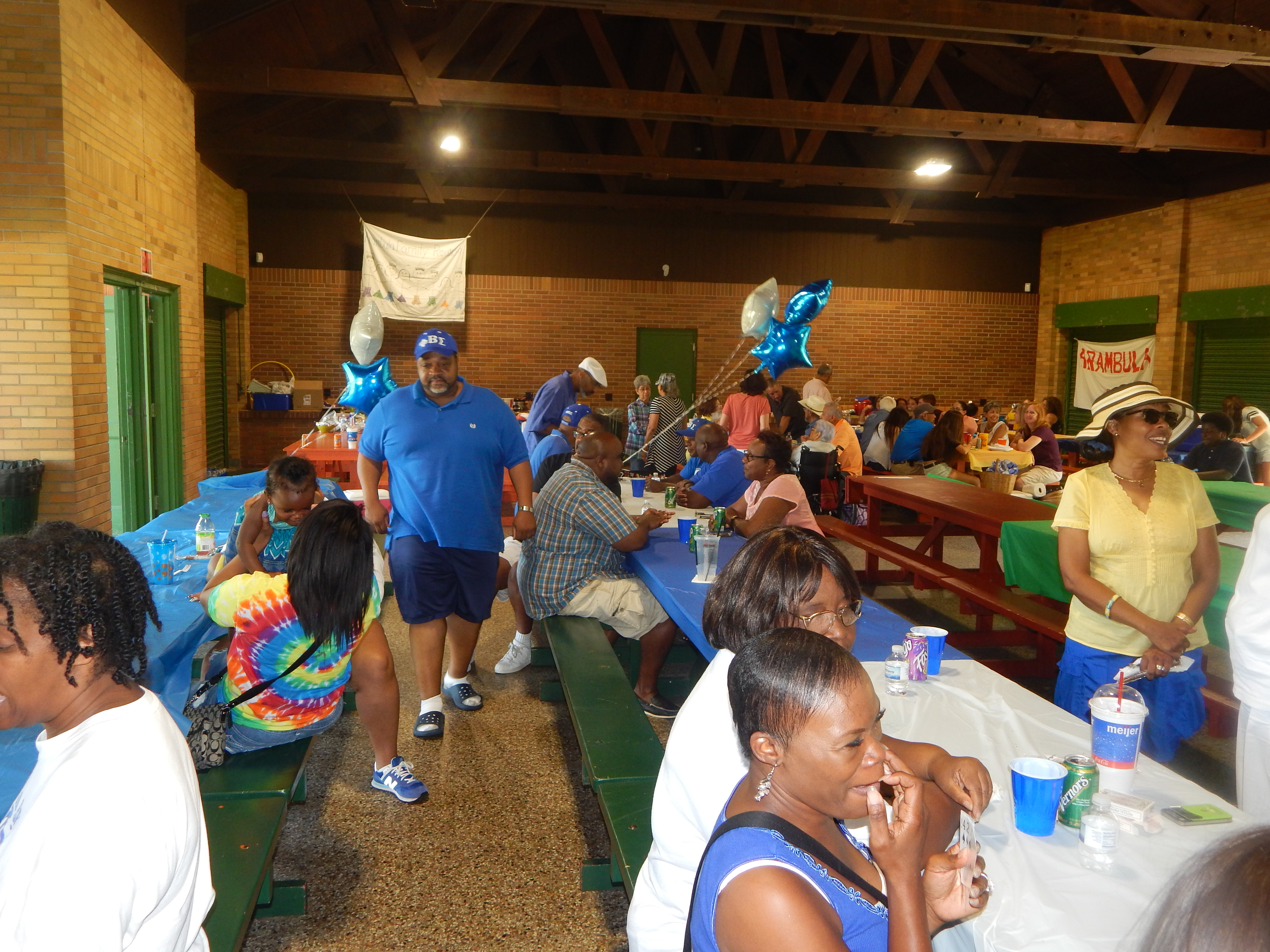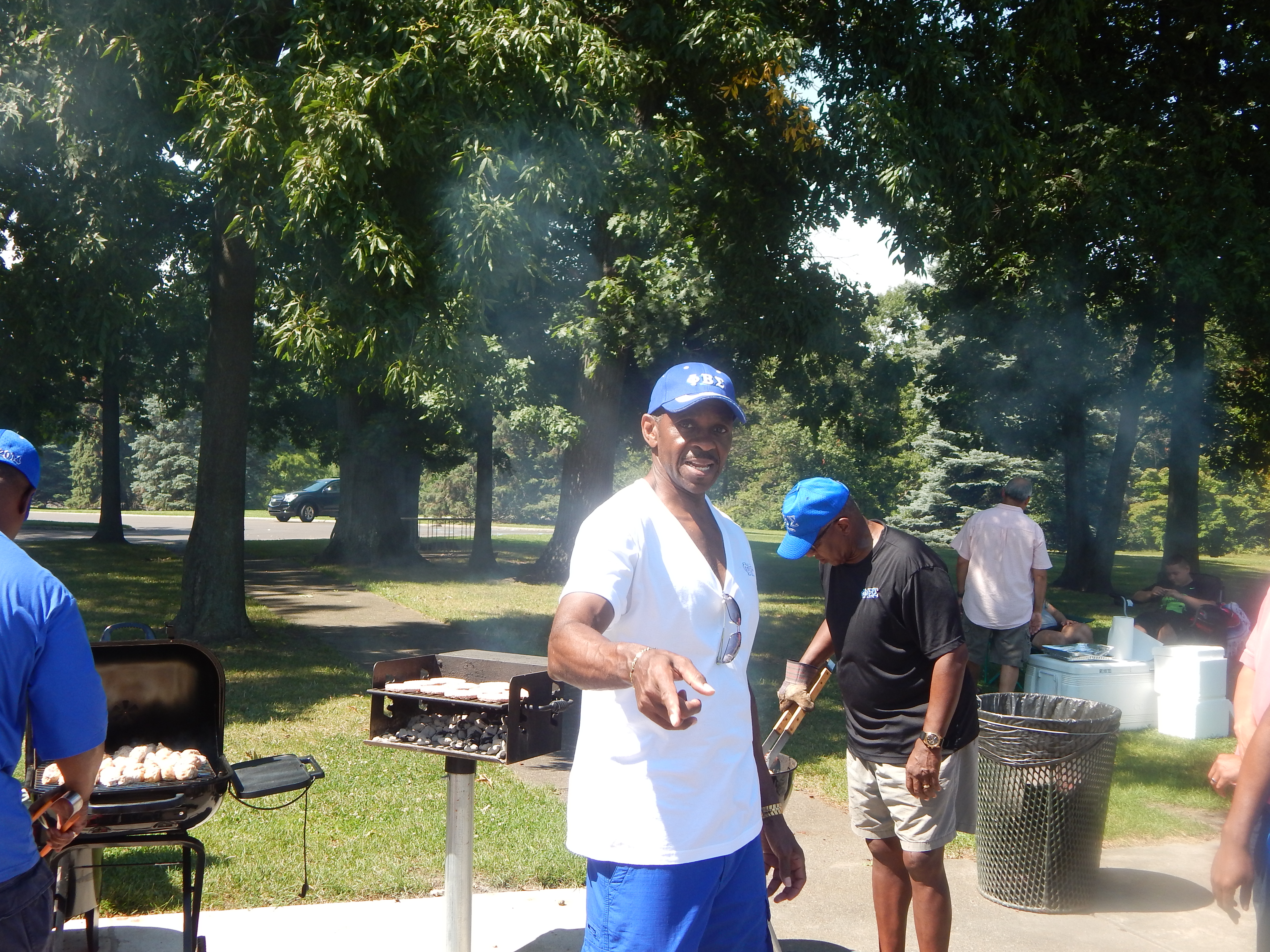 "Didn't I tell you not to burn the jello?" (Sigma, Brother Ted Forrest!)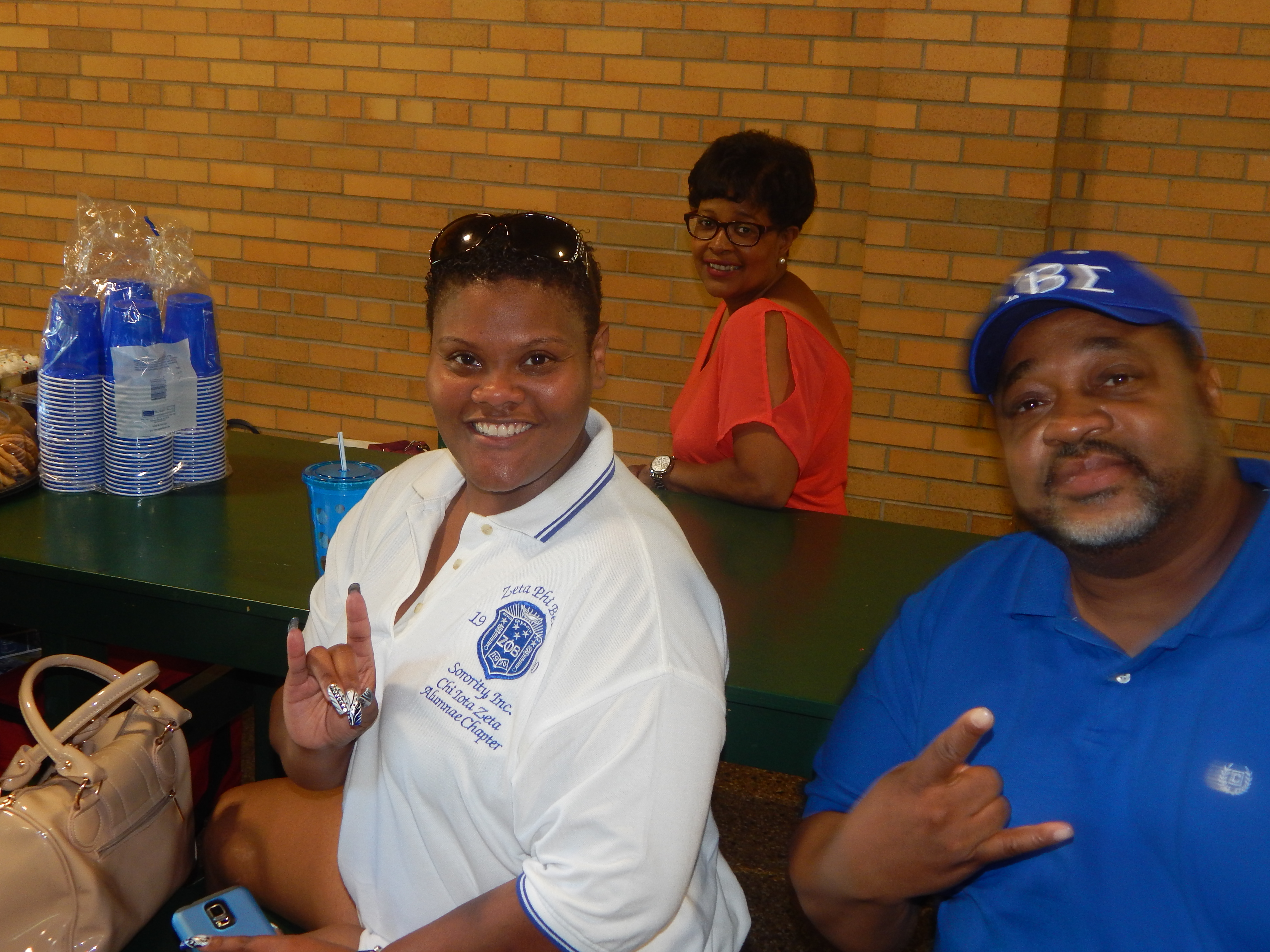 Zeta Phi Beta...Phi Beta Sigma, forever linked! Sister and Brother of the Royal Blue & Pure White! Pictured are Zeta, Sister Tiffany Newsome (left), Blue Phi Brother Robert Biddle (right), and looking, on Delta, Sister Cherie Forrest (top).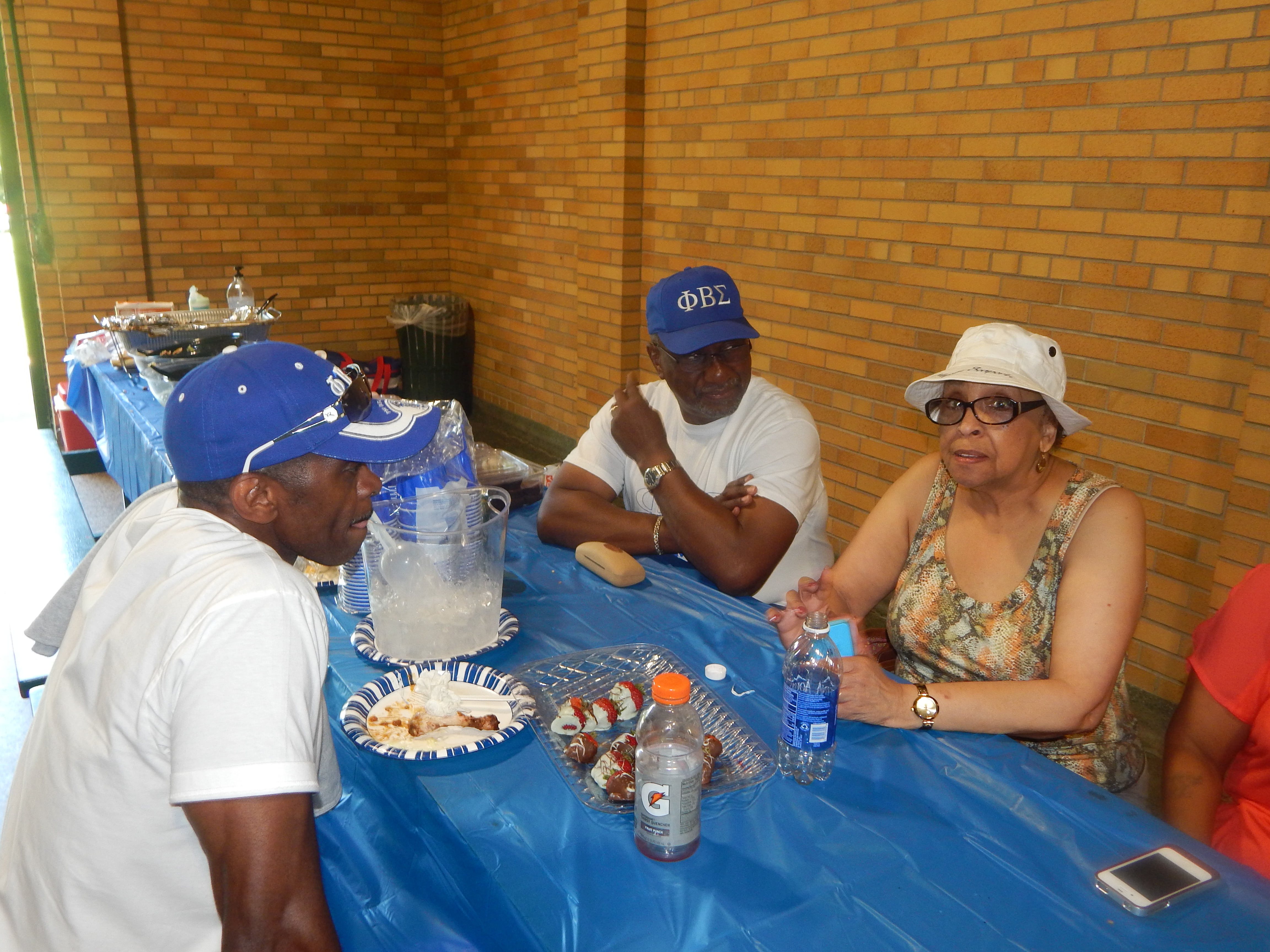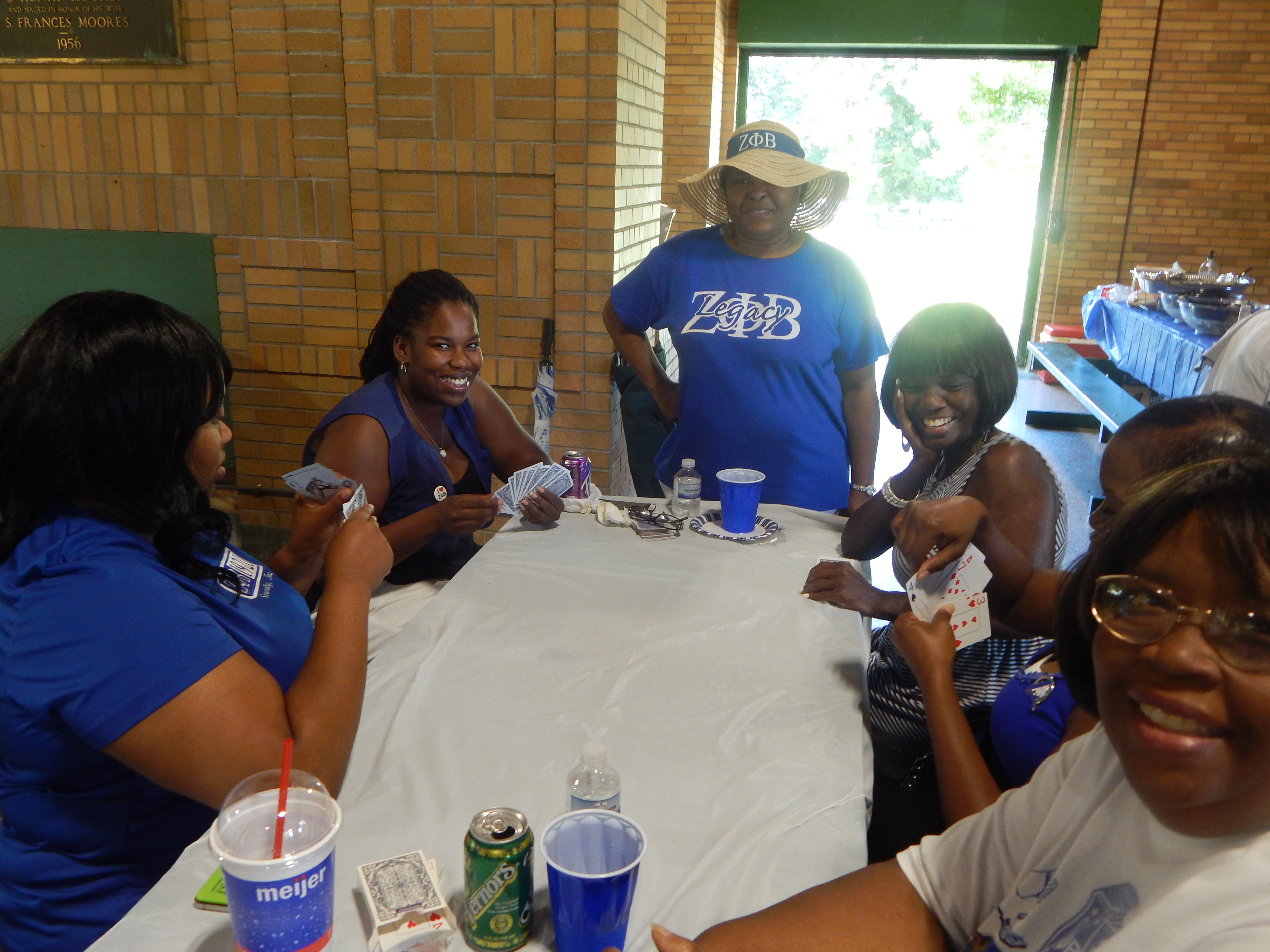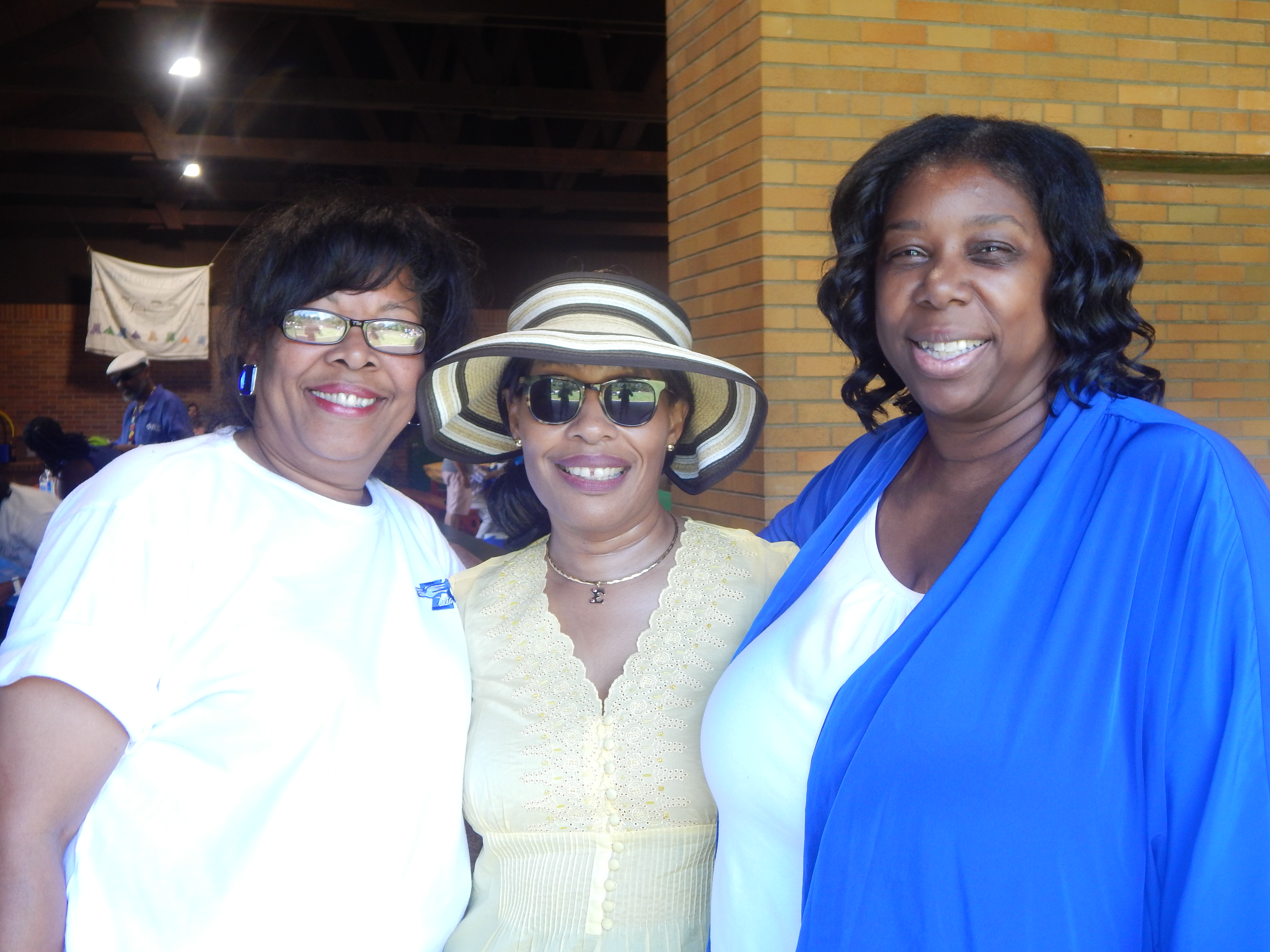 Sisterhood should always reach beyond organizational boundaries! Pictured attending the Blue & White Picnic are: Sister Versey Williams-Zeta (left), Sister Michele Hibbert-Sigma Gamma Rho (center), and Sister Kathy Scott-Lynch-Zeta.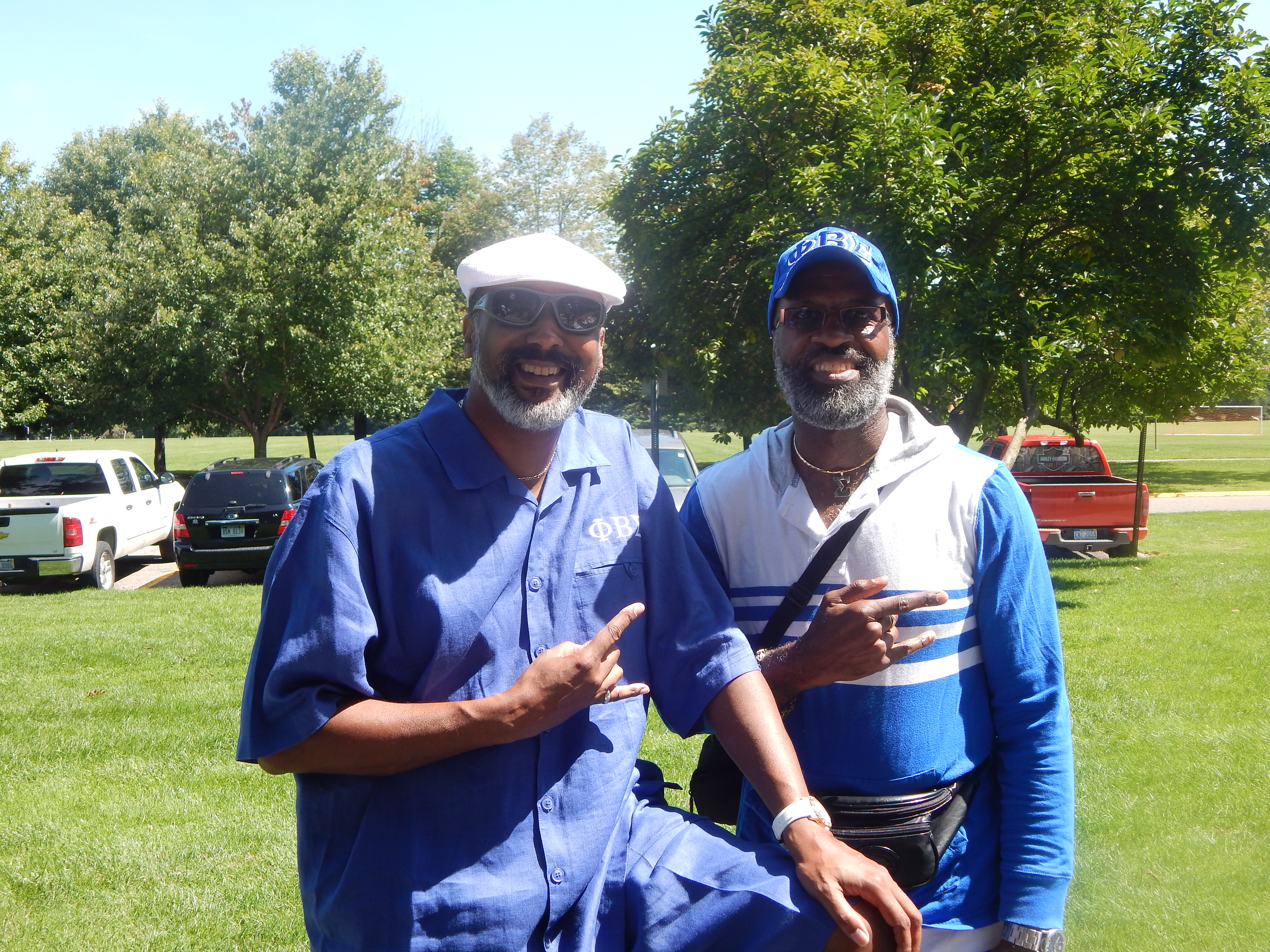 You Know!!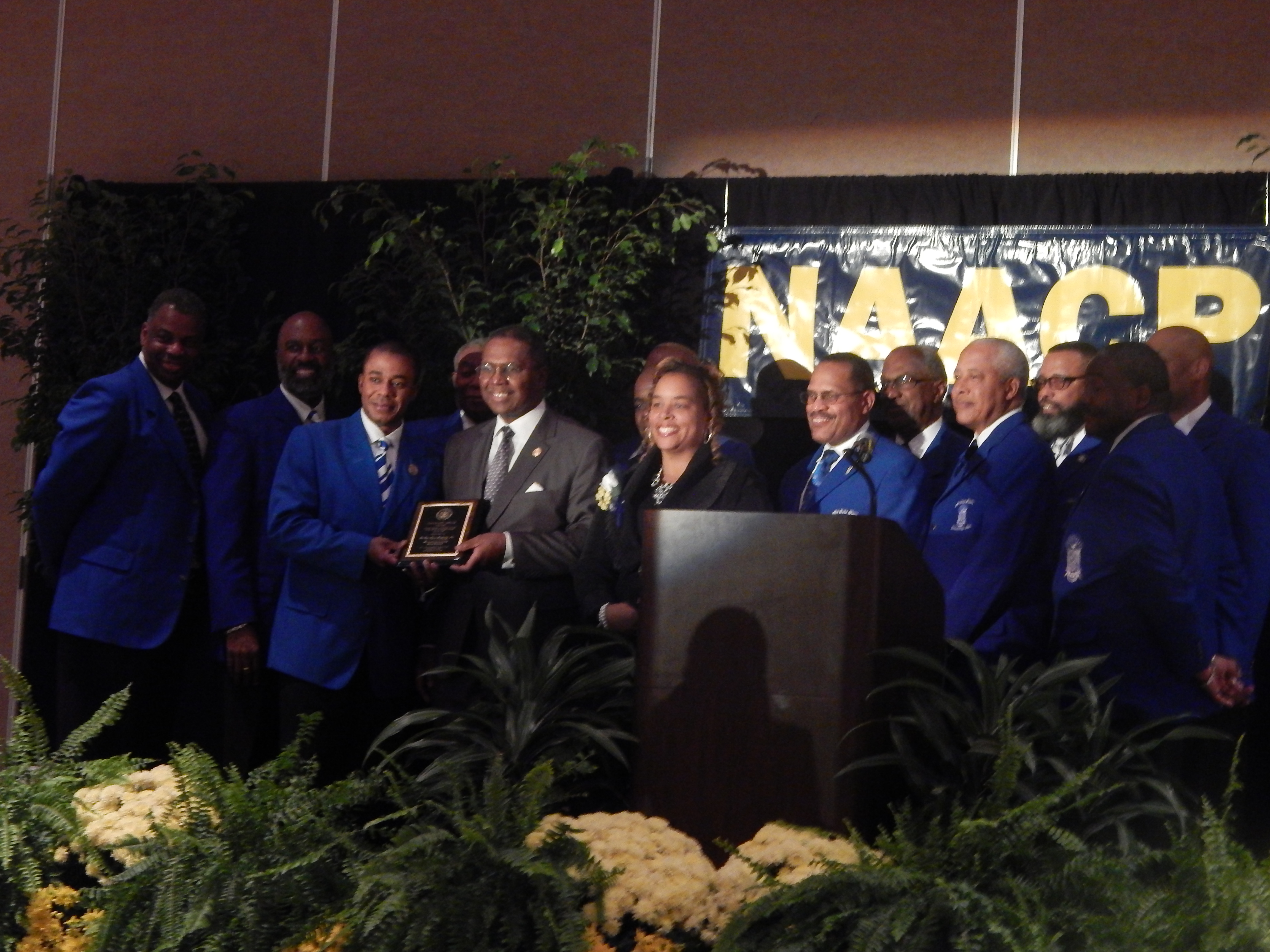 Epsilon Tau Sigma Chapter receives a Community Service Award on Saturday, October 18, 2014, at the NAACP Community Service Awards Banquet- Lansing Center. Approximately 12 brothers represented in "royal blue" style to receive the honors. ETS President, Bro Marlon Roberts accepts the award plaque on behalf of chapter. "March On Ye Mighty Host!"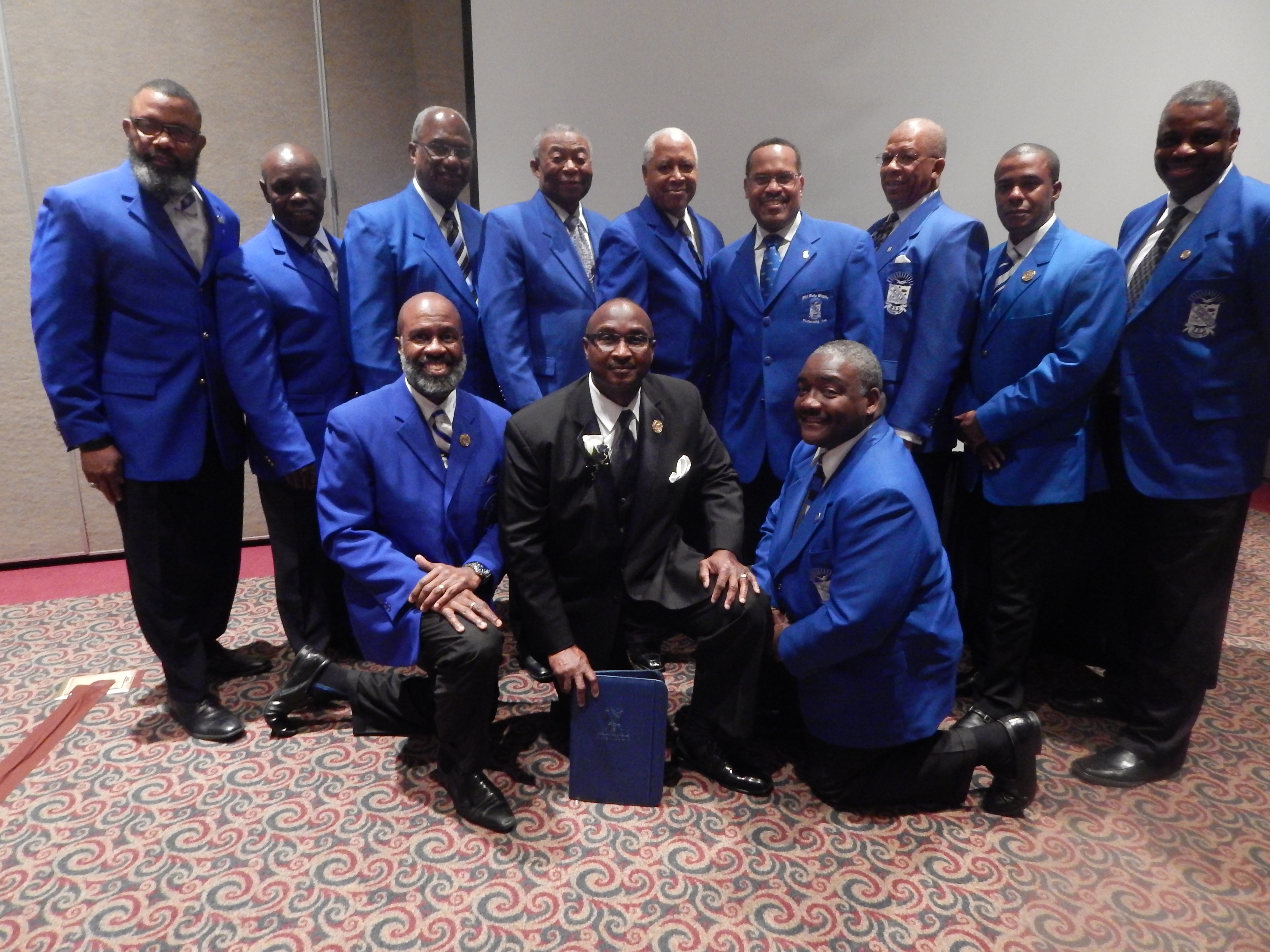 Sigmas attending the NAACP Awards banquet (Lansing Center) are captured in a brief snapshot prior to the Community Service Awards program commencement.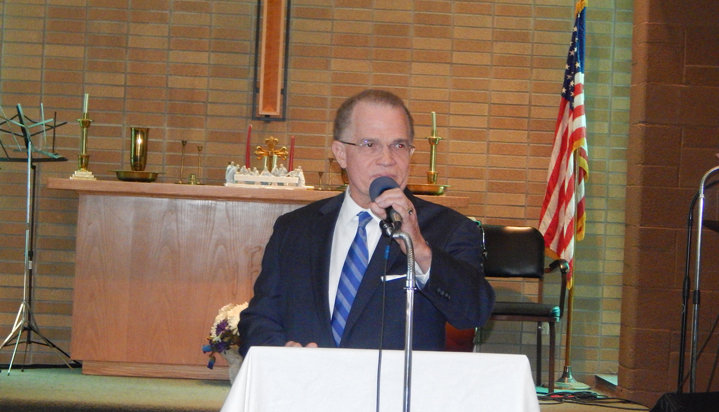 Phi Beta Sigma Fraternity, Inc. 30th International President, Brother Peter E. Adams delivers an inspiring address at the Founders Day Program held, Sunday, January 24, 2015 at Faith Fellowship Baptist Church.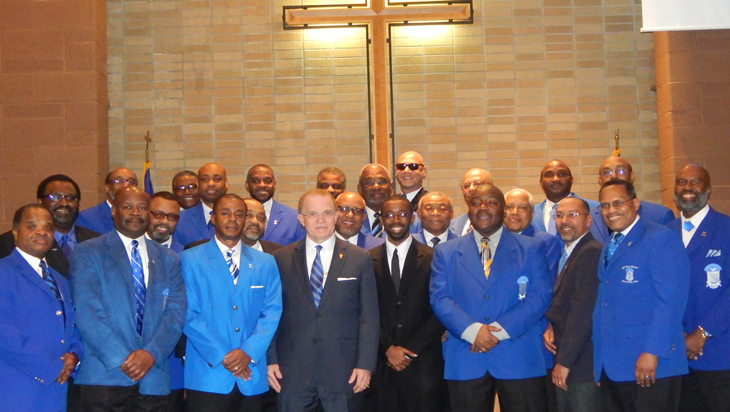 Pictured above are members of Epsilon Tau Sigma and Sigma dignitaries with 30th International President, Brother Peter E. Adams Esq., following the Founders' Day Program.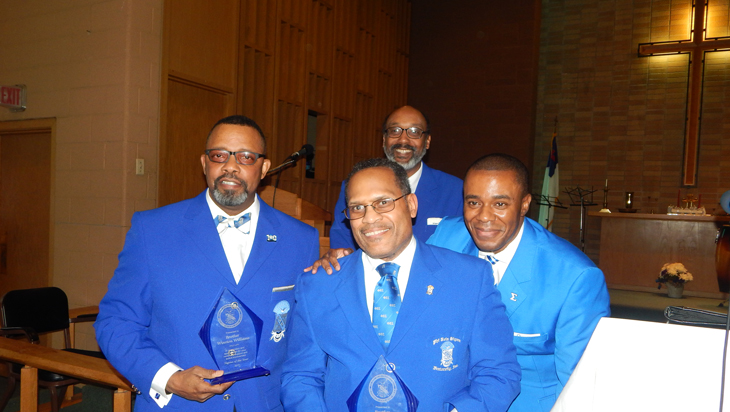 2014 Sigma of the Year Award recipients for Epsilon Tau Sigma Graduate Chapter were: Brother Winston Williams (left), and Brother James Mitchell (center). Standing with them are Chapter President, Brother Marlon Roberts (right), and Chapter Vice-President, Brother Randy Watkins (top).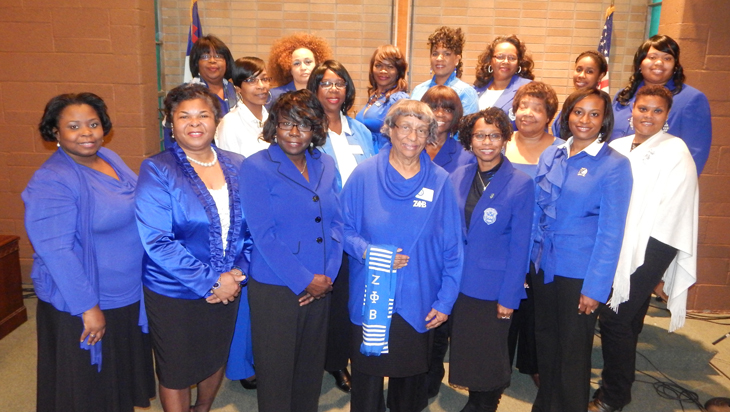 Pictured are the Sisters of Zeta Phi Beta Sorority, Inc. who shared in the Founders' Day celebration with their brother fraternity: Phi Beta Sigma. The Royal Blue and the Pure White will always stand for the highest moral conduct, the eternal bond between sisterhood and brotherhood, excellence in scholarship, and undying committment to serving the community!